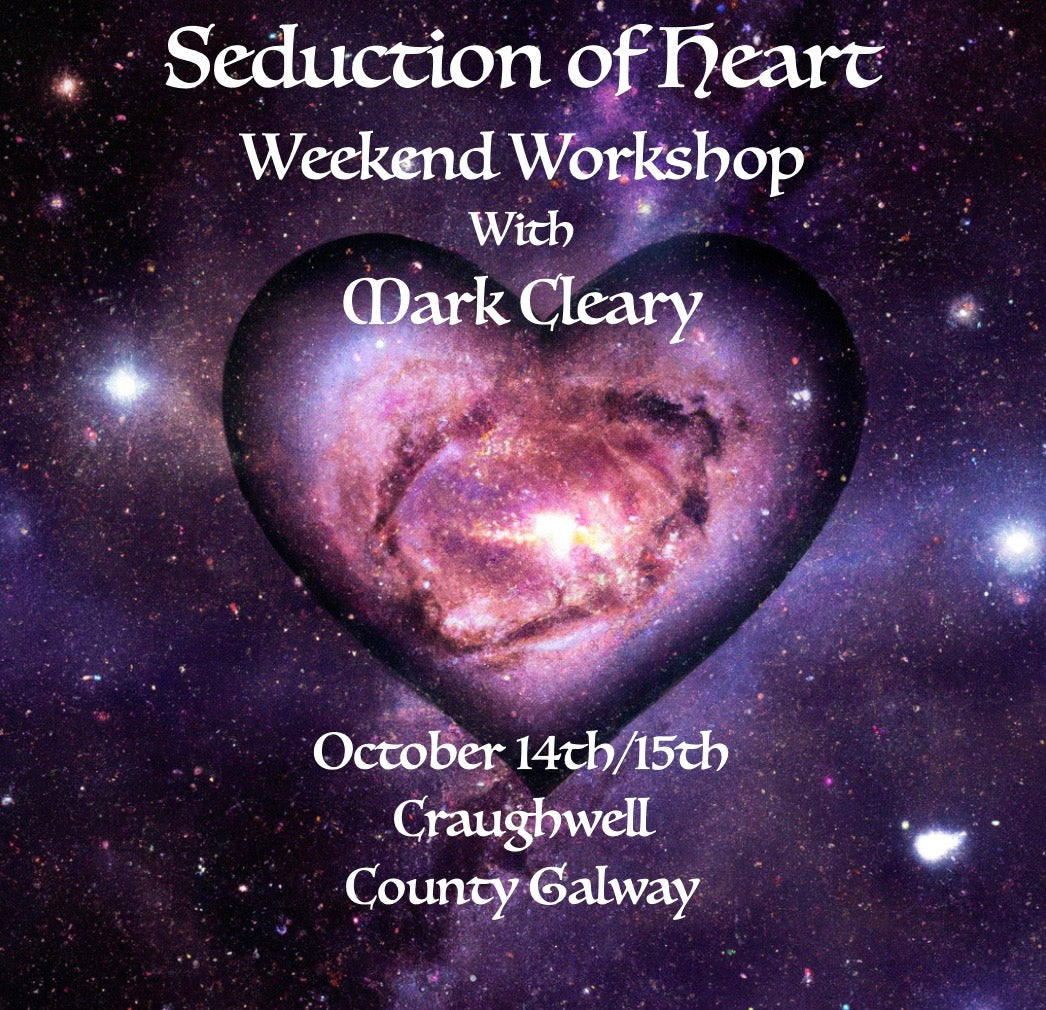 Seduction Of Heart with Mark
This retreat will allow you to leave behind negative emotions which do not serve you and effect decision making, from a place of fear and uncertainty.
Learn to trust yourself and listen to your heart from a place of clarity and allow it to guide you as you move forward in life.
Dates : October 14th/15th 2023.
Time : 10am to 5pm each day.
Venue : Shinden, Cregg, Craughwell, Co. Galway, H91YD4F
Cost : €250.
Pay in full before September 30th and save €50.
Easy payments available on request using Revolut.
Local hotels and Air B+B available.
For full details and booking:
Contact Mark on mark@markcleary.net
Find What The Future Holds For You